IBAC International Standards Support Services Affiliate (I3SA)
The International Standard for Business Aircraft Operations IS-BAO, has been created by the International Business Aviation Council (IBAC) to set the standard of best practices in order to help aviation organizations achieve safe and efficient aircraft operations worldwide. The benefits of obtaining IS-BAO certification as described on the IBAC website are:
ICAO Global Aviation Safety Plan encourages participation in programs such as IS-BAO
Recognized by EASA CEN as an Industry Code of Practice in 2009
Operators can meet EASA Part NCC requirements with IS-BAO
Enhance operational safety through predictive and proactive methods
Improve safety culture with implementation via teams
Improve efficiency and effectiveness through an integrated SMS
Enhance ability to measure safety performance
Increase executive level appreciation of aircraft operations
Reduced rates / enhanced support from insurance providers (see USAIG and Global)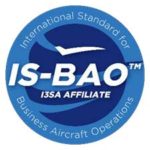 SourceOne Aviation Compliance is proud to be one of the companies in the U.S. that has been accepted in the IBAC International Standards Support Services Affiliate (I3SA) program. As a designated I3SA program we have completed the process created by IBAC to ensure that the products and services that we offer meet the high standards demanded of the IBAC and worldwide regulatory agencies.
As an I3SA Affiliate we offer services in the following categories:
Implementation Support (IS)
Documentation Support (DS)
Subject Matter Training (SMT)
Audit Preparation (AP)
---
IS-BAO Audits
Our IS-BAO programs can be purchased independently to be integrated with your organizations current policies and procedures or can be developed from the ground up
Our team of accredited Operations & Maintenance Auditors have years of experience across a broad spectrum of aviation and management disciplines and will work with your organization from planning, support service, manuals, and preparation for the IS-BAO Registration, Stages I, II, & III audits.
More than 700 business aviation operators in 35 countries are currently IS-BAO registered, which continue to improve their safety risk profile and operating effectiveness and efficiency.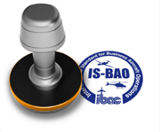 IS-BAO Certification Stages
Stage I – Initial Audit
For initial applicants for IS-BAO registration. Confirms that the SMS infrastructure is established and that safety management activities are appropriately targeted. All supporting standards have been established.
Stage II – Renewal – Performance 
Ensures that safety management activities are appropriately targeted and that safety risks are being effectively managed.
Stage III – Full Integration Audit
Verifies that safety management activities are fully integrated into the operator's business and that a positive safety culture is being maintained.
IS-BAO Benefits
Save money. Nearly one-third of IS-BAO registered operators report insurance premium savings as a result of registration.
Improve safety. Adoption of IS-BAO standards would have prevented 25% of business aviation accidents occurring over the last five-years.
Enhance security. The IS-BAO process is the best method for analyzing threats and developing a security program tailored to your operation.
Easy to understand Metrics. The IS-BAO analytical tools can be easily communicated to non-aviation managers, improving the standing of the flight operation within the corporate organization.
Greater passenger and corporate confidence and satisfaction. The IS-BAO analysis and procedures provide more consistent level of service for passengers, spotlighting the discipline and professionalism of your flight operation.
IS-BAO Registration
An IS-BAO registration and audit may seem overwhelming and challenging, but the process is actually not as complex as it seems at first glance. Below is a basic summary of the typical process:
Purchase a copy of the current IS-BAO from IBAC, NBAA, or your local Business Aircraft Association which contains the standards to be met.
Training of key company personnel on IS-BAO and SMS.
Educate all company personnel about the IS-BAO standards and recommended practices.
Meet the documentation and procedural requirements of IS-BAO.
Conduct a gap assessment / analysis to see how well your organization conforms to the IS-BAO.
Integrate additional policies, processes, and procedures to correct those areas found deficient based on the gap analysis to conform with the IS-BAO.
Identify hazards and reduce related risks to acceptable levels.
Contact an IBAC accredited auditor to schedule an IS-BAO registration audit.
Review your documentation carefully and ensure your personnel are aware of what is expected from them.
Once conformity is validated via an IS-BAO registration audit, apply for IS-BAO registration via IBAC.
Performing an IS-BAO Gap Analysis
The purpose is to conduct a sample audit that prepare and identifies areas that require improvement without be subjected to the actual audit. Not only does it prepare each flight department and their personnel, but identifies areas of weakness, or "gaps" in our knowledge or procedures. That is what an IS-BAO Gap Analysis is – an unofficial "audit" against the requirements of the IS-BAO, designed to acclimate your team to the idea of being "audited" and searching out "gaps" in your current processes, training and documentation that would be flagged in an IS-BAO audit as "findings".
SourceOne Aviation Compliance can perform a full IS-BAO Gap Analysis on-site or provide a partial document only based IS-BAO Gap Analysis online providing you're able to email us your related, current flight department manuals.
SourceOne Aviation Compliance's Team is available to conduct audits if we have not provided any prior services for IS-BAO other than Stage I, II, & III audits only. This prevents any conflict of interest and is paramount to SourceOne Aviation Compliance's code of ethics.
---
GCOM & SMS Client Completion Experience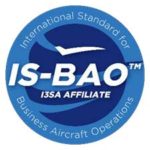 United States:
Global XRS

Global XRS
Global 5000
Citation 10
Citation 501
Citation 550
Citation 560
Citation XLS
Gulfstream 100
Gulfstream 450
Gulfstream 450
Gulfstream 450
Gulfstream 550
Gulfstream IV
Gulfstream V
Gulfstream III
Challenger 300
Challenger 601
Challenger 604
Challenger 604
---
Challenger 605
Challenger 605
Falcon 50EX
Falcon 2000EX
Falcon 2000
Falcon 2000
Hawker 850
Hawker 750
Learjet 45XR
King Air 250
Mexico:
Challenger 605
King Air 200
Nicaragua:
Bell 407
Cessna Caravan
Challenger 300
Peru:
Singapore:
Learjet 60
Challenger 605
Global 5000
Global XRS
Citation Encore
Legacy 600
Falcon 900EX
Gulfstream III
Gulfstream 450
IS-BAO Frequently Asked Questions FAQ:
SourceOne Aviation Compliance is here to assist your flight department and answer any IS-BAO frequently asked questions you might have. If you have further questions about IS-BAO, please contact us.
What Is IS-BAO And How Does our Flight Department Become IS-BAO Registered?
IS-BAO stands for International Standard for Business Aircraft Operations and  utilizes industry best practices to form the foundation of the program.  Operators that register with IS-BAO are prepared for domestic and international flight operations, usually see a significant reduction in insurance premiums, and sustain a safety culture that has proven to successfully reduce accidents and incidents. LEARN MORE
How Far In Advance Does Our Flight Department Require To Schedule An Audit With SourceOne Aviation Compliance?
We request that our clients provide at least a 1 week notification for scheduling the audit. Since we do offer gap analysis before the on-site audit, we request a one month period in front of the audit to complete the gap analysis and provide feedback to the operator if or as applicable.
Are The Results From A Completed Gap Analysis Reported On The Final Audit Form?
One of the benefits of performing a Gap Analysis is because it gives our operators a chance to resolve any issues before the on-site audit. The findings from the gap analysis will not be reported on the final audit unless they are not addressed.
How Many Days Should Our Flight Department Plan For An IS-BAO On-Site Audit?
Operators typically will need to plan for 1-2 days or more depending on size of your Flight Department and number of aircraft, approximately 8 hours per day, while the auditor will be on-site. Operators have the option to do an observation flight if scheduling and company policy allows.
IS-BAO Request for Information